Wisconsin - Stevens Point
Wholesale Fashion Apparel Trade Show
Holiday Inn Stevens Point -
Convention Center / IHG Hotel
1001 Amber Ave, Stevens Point, WI 54482    (715) 344-0200
January 9-10, 2023
Monday 9-6 pm
Tuesday  9-5 pm
April 11-12, 2023
Tuesday 9-6 pm
Wednesday 9-5 pm
August 24-25, 2023
Thursday 9-6 pm
Friday 9-5 pm
October 9-10, 2023
Monday 9-6 pm
Tuesday 9-5 pm
WELCOME TO THE NEW
WISCONSIN WHOLESALE FASHION APPAREL TRADE SHOW IN STEVENS POINT
Buyers will see contemporary trends and leading brands of apparel, accessories, jewelry, footwear, and gifts.  This wholesale trade show is four times a year. Market dates are scheduled for optimal attendance based on the fashion industry sell and delivery dates. It is a private wholesale trade show that is not open to the public.  Only to qualifying exhibitors and retailer buyers are allowed.
COURTESIES & AMENITIES WE OFFER RETAIL BUYERS
You are important to US!  Receive a warm welcome, name tag, more information about the market & registration.
Start the tradeshow with a complimentary cup of coffee or water.
See what's trending and connect with knowledgeable sales representatives of apparel, accessories, jewelry, gifts, shoes and more!
There is plenty of FREE Parking!
A Buyers Guide will be mailed out 30 days in advance and available at the Registration Desk.
View the Exhibitor & Lines online until the next show (This is a mobile friendly website)
Affordable $10.00 Lunch Options will be  available at the market so you can stay & continue working
Work, Relax & Enjoy!  Stay at the.......
Holiday Inn - Stevens Point
1001 Amber Avenue, Stevens Point, WI 54482
(715) 344-0200
Request the the Minnekota Markets Sleeping Room Rate:

January 8-10, 2023
$99.99 plus tax
Reserve by December 9, 2022
April 10-12, 2023, 
$109.99 plus tax
Reserve by March 16, 2023

August 23-25, 2023 
$109.99 plus tax
Reserve by July 28, 2023
October 9-10 , 2023
$109.99 plus tax
Reserve by September 2, 2023
Holiday Inn Stevens Point Convention Center an IHG Hotel is located in Stevens Point business district. It is within a 10-minute drive of Sentryworld Golf Course and Ascension St. Michael's Hospital. This hotel is 4 miles  from Riverfront Arts Center and 4 miles from Museum of Natural History.
Rooms:  Sleep in one of the 149 air-conditioned rooms featuring refrigerators and microwaves. Complimentary wireless Internet access keeps you connected, and cable programming is available for your entertainment. Bathrooms have shower/tub combinations and hair dryers. Conveniences include desks and coffee/tea makers, and housekeeping is provided weekly.
Amenities Enjoy an indoor pool, 24-hour fitness center and gift shop/newsstands.
Dining Relax and Eat at the American cuisine bar/lounge restaurant Amber Grill. Open for breakfast & dinner time periods
Business Amenities 24-hour business center, complimentary wired Internet access, and express check-out.
BANDY, ALI
Accessorize Me
2794 University Avenue
Dubuque, IA  52001
Phone: (563) 556-0240
Email: accessorizemewholesale@gmail.com
Website: accessorizemewholesale.net

ACCESSORIZE ME
Women's: Jewelry, Purses, One Size Wearables, Sunglasses
Accessorize Me Men's: Bracelets, Wallets & Sunglasses, C.C Brand Hats
BARCIA, JOE
CALKINS, JULIE
JOE-N-JULIE
735 North Harvard Avenue
Villa Park, IL 60181
*Cell (989) 390-0013
Email:  joeandjulie2009@gmail.com
PARSLEY & SAGE - Culturally Inspired Tops & Jackets for today's women (Sportswear, Plus Size)
RENUAR—Related Separates offering versatility, modernity, trend & color.
COTTONWAYS - Collection of Natural Fibers in a Dazzling Array of Garment dyed Colors (Missy & Plus)
NOSTALGIA – Separates not only pretty, but, practical, versatile and instantly wearable at a GREAT price.
MUS & BOMBOM
Categories: Sportswear
Pricing: Moderate
Sizes: Missy
BARNEY-TAYLOR, KATHRYN

17024 79th Avenue N
Maple Grove, MN 55311
*Cell (612) 201-2529
*FAX (612) 392-7936
Email: kathetaylor58@gmail.com
NEON BUDDHA- Comfort meets Style (Missy, Plus Sizes)
E3QUALO- Iconic & Unique Feminine Apparel
METRIC KNITS- Soft knits with a Missy Fit
WEARABLE- Casual wear for Real Women
XCVI- Fashion Women can LIVE in
RS EYEWEAR- Fashion Readers
Product Categories: Sportswear / Price: Better / Size: Misses
BOEDIGHEIMER, WENDI
BELLE VIA JEWELRY
Phone: (612) 308-5906
Email:  wendi29@msn.com
BELLE VIA JEWELRY- Timeless beauty and carefree style through vintage fashion and retro pricing.
Product Categories: Jewelry, Accessories
Price: Moderate
BONNIE ATLAS
BONNIE ATLAS SHOWROOM
400 N. Wells Street #210B-212
Chicago, IL 60654
Office: 312-329-8770
Cell: 847-414-8890
Email: bonnie@bonnieatlas.com
Website: bonnieatlas.com
LYSSE
HAUTE SHORE
ZAKET & PLOVER
ANORAK JACKETS
SHU SHOP
MELISSA NEPTON
MITCHIES MATCHINGS
SUZY D

BURLIN, DENNY
HICKEY, HOLLY
DENNY BURLIN SALES, INC
17689 North 77th Way
Scottsdale, AZ  85255
Office (216) 701-2110 (Denny)
(312) 593-7744 (Holly)
*Fax ( 216) 464-2331
Email: dennybsales10@gmail.com
Email:  Holly.dbsales@gmail.com

INSIGHT- Great Fitting Pant & Jackets
LOOK MODE - Updated Italian Sportswear
LAST TANGO -Great Dresses, Jumpsuits, Sportwear Made in USA
BELLA AMORE- Made in Italy Sportswear
INOAH - Novelty T-Shirts & Model Collection. Made in USA
AZI Jeans- Novelty Embroidered Denim Jackets
DOLCEZZA
EVER SASSY
SNO SKIN 
Kathleen & Crew
10301 Bren Road West
Orange #395
Minnetonka, MN 55343
(952) 767-0768
*Cell (612) 790-0258
*FAX (952) 933-0787
Email: kathleenandcrew@gmail.com
APNY Sportswear -- ecofriendly fabrics in bold colors and prints -- tops, tunics, tees, jackets!
Cest Moi It's Me! Seamless bamboo tanks, tees, tops and leggings! Feels great against your skin. Ideal for layering! (Sportswear)
JAG Jeans Reinvented styles with our Best Kept Secret in contemporary
washes. Comfort & Style (Denim, Novelty Jackets, Sportswear)
SOYA CONCEPT Fashion forward European feminine designs Open sizing XS - XXL (Novelty Jackets, Sportswear, Sweaters)
W.A.Y.  Apparel - Wonderful & Young, Great Pricing
Product Categories: Sportswear
Price: Popular-Low
Size: Misses
Phone: 708-670-8578
Fax: 708-479-5895
Email: mindyjocarlson@yahoo.com
Website: beverlyrose.com
LIOR PARIS - Great jean and pant line great reorders (Sportswear, Denim)
ALISHA D. - Basic knit program s-xxl (Sportswear)
CLOTHESHEAD -Novelty tops, jackets & dresses S-XL (Sportswear, Novelty Jackets)
Wknd by CLOTHESHEAD - New division by Clothes Head. Casual, comfy weekend wear, leisure, S-XXL. (Sportswear)
TANGO MANGO-Novelty tops, jackets & dresses S-XL (Sportswear, Novelty Jackets)
DONNA WHITE - Novelty coats (Novelty Jackets
ORLY - Updated missy sportswear (Sportswear)
FURious Furs Faux fur vests, jackets, and accessories (Novelty Jackets, Accessories, Outerwear)
CARIBLE -(WI) Made in America, S-3X, great travelwear - dresses, tops & jackets (Sportswear)
I'CONA Made in Denmark - sophisticated feminine casual wear with supreme quality and comfort - xs-3x (Sportswear)
CHELEPIS, PETER & MARY
*Cell (847) 526-3990
*FAX (847) 526-3991
Email: chelepis@sbcglobal.net
AMOROSA- Made in Italy,
trendy & casual sportswear
LINDI- Fashionable, classic & fun separates
MISS NIKKY- From Canada.
Fashionable Sportswear- Reversible Styles
WOOLK - Beautiful Hats & Scarves made in Poland
CHISHOLM, REBEKAH

R.J.C. Enterprises, Inc
*Cell (312) 498-3119
Email: rjcchi@aol.com
 ROBELL European designed, manufactured fashion pants, both for casual &career in solid & prints. Misses, Plus and Petites sizes. Extensive in stock program
NOEN Nordic designed, European made contemporary coats, jackets, dresses, separates  in Misses Petite & Plus Sizes
TRISHA TYLER / WYATT ROSE- Novelty brushed knit printed & solid Tops/Tunics. Great novelty jackets & Dresses
PILGRIM IMORTS Fair Trade, handmade metal art ornaments, nativities, mailable art cards, & more (Gifts, Immediate Available)
DUPATTA DESIGNS artisan natural fiber scarves, shawls, totes, & hats Made in India
DESIGNS BY OC handmade in USA contemporary necklaces, bracelets, earrings & brooches.
MAGNE BUTTON Clever scarf & sweater magnets (Accessories, Gift Items, Made in USA
COOK, DEBORAH
10301 Bren Road West
Orange #360
Minnetonka, MN   55343
Office (612) 333-7953
*FAX (612) 333-3119
Email: deborahcook3@aol.com
SUN & SAND, CARGO IT, LAUREL BURCH
Resort bags, hats for women, men & kids
(Accessories, Moderate Priced)
LE CERA Sleepwear, Sportswear, comfort Knits for missy & plus sizes
SOCKS KICK - Socks for women & men
Moderate Price for Missy & Men
COOK, TIM
Cook & Associate
5800 W 117 Place
Alsip, IL  60803
Cell: (608) 239-1520
Email: Tim@timcooksales.com
BOULDER GEAR - Premier Outerwear with an Outdoor Flair. (Missy & Plus Sizes)
TOUGH DUCK - Rugged Jacket-Shirt & Outerwear (Missy & Plus Sizes)
DOUGHERTY, KIM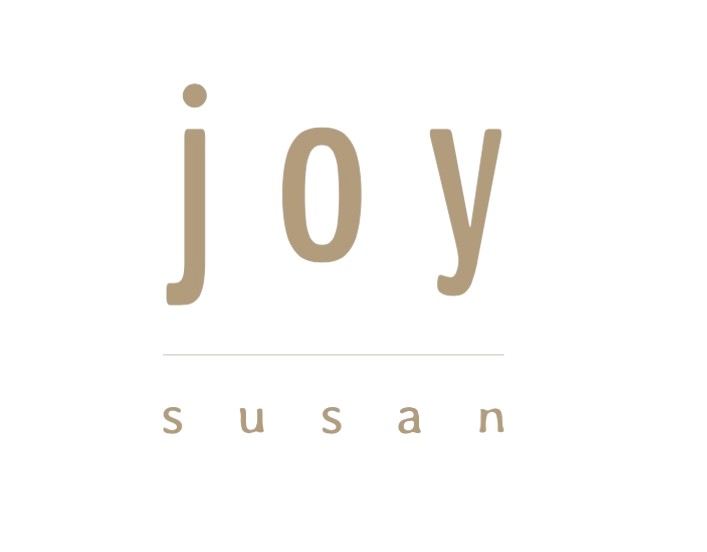 1 Hartford Square
New Britian, CT   06052
Sales Rep IN,IL, WI
Joy Susan Accessories
Joy Susan Fashion Jewelry
Joy Susan Scarves
Joy Susan Guitar Straps for Handbags
DOUGHERTY, KIM
DEVA  SALES
278 Medical Drive
Carmel, IN 46032
Sales Rep for WI
DEL SOL
KATIE LOXTON - Hand bags, Jewelry & Scarves
STICKER CABNA - 100% USA Made Vinyl Waterproof Stickers
TOWN PRIDE- Custom Apparel & Home Goods
FISHER, DIANA

24280 Douglas Drive
South Lyon, MI  48178
Office (248) 432-1496
Cell (248) 921-7991
FAX* (248) 248-6242
Email: diana@dianascasuals.com
Website:  www.dianascasuals.com
DIANA'S CASUAL JEWELRY- Fashion Accessories
GOOD MORNING USA JEWELRY - Fashion Accessories
FINE, SHILAN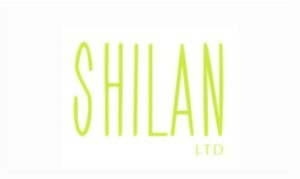 SHILAN LTD
320 West Ohio Street, Suite 3W
Chicago, IL  60654
Voice: 312.527.1803
Phone: 312.925.1982
Fax: 312.527.1913
Email:   shilanltd@gmail.com
Website:  shilanltd.com
BAKED BEADS
CLARA BEAU
LATICO LEATHERS
ESPE
DAVID AUBREY
PEERLESS CHARM
UNION STUDIO METALS
CARACOL SEEDS
TOMAS BY THE GOOD COLLECTIVE
MISS ELLIE  
HAMILTON, DARCY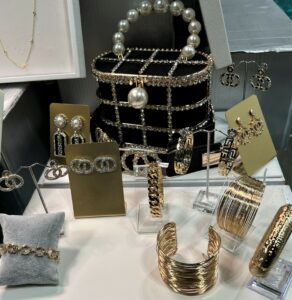 BI JOU ACCESSORIES
Phone: 317-441-8580
Fax 317-770-1289
Email: bijouin@aol.com
Bijou Accessories Unique jewelry for boutiques (Accessories, Jewelry)
Watch It Designer inspired watches (Accessories, Jewelry)
Bijou La Sack Handbags for boutiques (Accessories)
Ring-O-Lings Stretch Rings (Accessories, Jewelry)
HAND, STEVE

VERY G - GYPSY JAZZ - MR J'S
*Cell: (630) 442-2056
Email: stevehand108@gmail.com
VERY G Shoes
GYPSY JAZZ Shoes
Mr J's Shoes
HARRISON, NATHAN
BIRCH, BARB
6825 Brook Drive
Edina, MN 55439
(952) 944-0600
FAX* (952) 944-0200
Email: fromnathan@gmail.com
FOCUS FASHIONS Casual garment dyed full cut missy items and sportswear & fabulous special priced merchandise (Sportswear, Plus Size, Denim, Immediate Available)
TOTAL STOCKROOM - Joy Bra, Undie Couture, Violet Love, and Coobie and More Sportswear/ lingerie - accessories (Jewelry, Plus Size, Young Contemporary)
MARUSHKA Whimsical art on fashion & classic tops Made in USA (Sportswear, Gift Items, Accessories, Immediate Available)
COCO Y CLUB CYC Better line -Moderate Prices Canadian (Sportswear, Novelty Jackets, Missy, Sweaters, Plus Size, Immediate Available)
KATHARINA MARIE Tops, Made in USA, (Contemporary, Missy)
NU LOOK Knits & Wovens novelty items from Canada, Popular Prices (Contemporary, Sportswear, Dresses, Denim, Missy, Plus Size, Immediate Available)
SEA BREEZE Made in USA, garment dyed casual cotton (Novelty Jackets, Plus Size, Sportswear, Missy, Immediate Available)
BELLA AMORE Made in Italy updated fashion, mod prices, ... a must see line (WI, MN, IA, ND, SD, NE) (Novelty Jackets, Sportswear, Young Contemporary, Missy, Plus Size, Dresses, Sweaters, Immediate Available)
SEATTLE SILVER Cashmere Scarves made in Germany - popular price (Sweaters, Missy)
JUPEE -  Soft wear casual made in USA
HELLER, ALAN
Alan Heller Apparel, Inc.
173 Old Oak Court West
Buffalo Grove, IL  60089
*Cell (847) 651-3340
*Fax (847) 777-8103
Email: alanheller61@me.com
Email: SJJAH@aol.com
PAPA FASHIONS - Contemporary Sweaters, Sportswear, Cardigans, Dresses. Better Price Point. (Sweaters, Sportswear, Dresses)
ISCA - Tops , Sweaters & Dresses at a great price from Montreal.
NALLY & MILLIE- Contemporary sportswear, moderate price. (Sportswear)
DAMEE- Jackets and Sportswear. (Outerwear, Sportswear)
ISLE / BAR - Contemporary sportswear and dresses, moderate prices. (Dresses & Suits, Sportswear)
CARRE NOIR- Dresses, Sportswear
UBU Coats and sportswear, Moderate to Better Prices. (Outerwear, Sportswear)
KUNKY'S Hand Painted Sweatshirts, Moderate Prices. (Sportswear)
ELENA WANG -Contemporary Sweaters, Sportswear, Dresses. Better Price Point. (Sweaters, Sportswear, Dresses & Suits
ARTEX- Sportswear and Dresses, Moderately Priced. (Dresses & Suits, Sportswear)
RADZOLI-Contemporary Sportswear, Moderate Prices. (Sportswear)
COMPLI  K - Dresses & Sportswear
CLAIRE DEJAIDIN - Hand painted sportswear
FLORA ASHLEY - Sportswear
HOWARD, RALINDA
THE PATRIOT GEAR -Specializing in patriotic clothing, hats and accessories for everyday use.
YELLOWSTONE -
JURAN, STEVE
HUNT, SEAN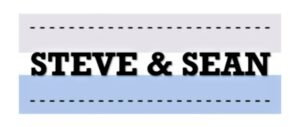 11176 Brookbridge Drive
Cincinnati, OH 45249
*Cell (513) 607-0078
Email: cincyyanks@aol.com
Website: www.steve-sean.com
KEREN HART Tops, Sweaters, Vests, Jackets, Bottoms & Dresses, Misses & Plus Sizes
MICHAEL TYLER Tops, Tunics, Dresses, Bottoms & Jackets
PURE ESSENCE Lifestyle Clothing- Quality Comfort & Style
 BALI Tops, Tunics, Dresses, Pants, Capris, & Leggings
PBJ Blues Denim & Sweaters
Category: Sportswear, Dresses, Denim
Price: Moderate
Size: Misses, Plus
KANE, JIM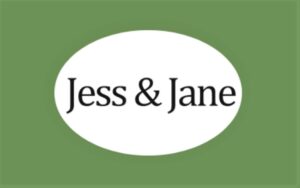 Phone: 847-303-3588
Email: jimkanesales@netzero.com
JESS + JANE
WILD PALMS
ORIENTIQUE
COTTONSEED
Category: Sportswear
Price: Moderate
Size: Misses, Plus
MAPES, JEAN
2714 20th Street
Columbus, NE  68601
*Cell (402) 563-4773
*Fax (910) 673-2948
Email: jean@pineapparel.com
Website: www.pineapparel.com
Facebook: Pine Apparel with Jean
PINE APPAREL- Sportswear,
Dresses, X Sizes, Accessories
STEVEN EDWARDS – Sportswear
ELLEN & COMPANY – Sportsear
ERIC CASUAL
MARQUARDT, JIM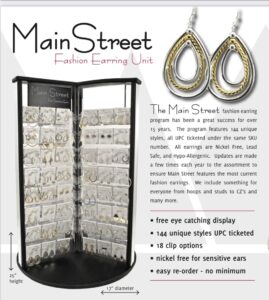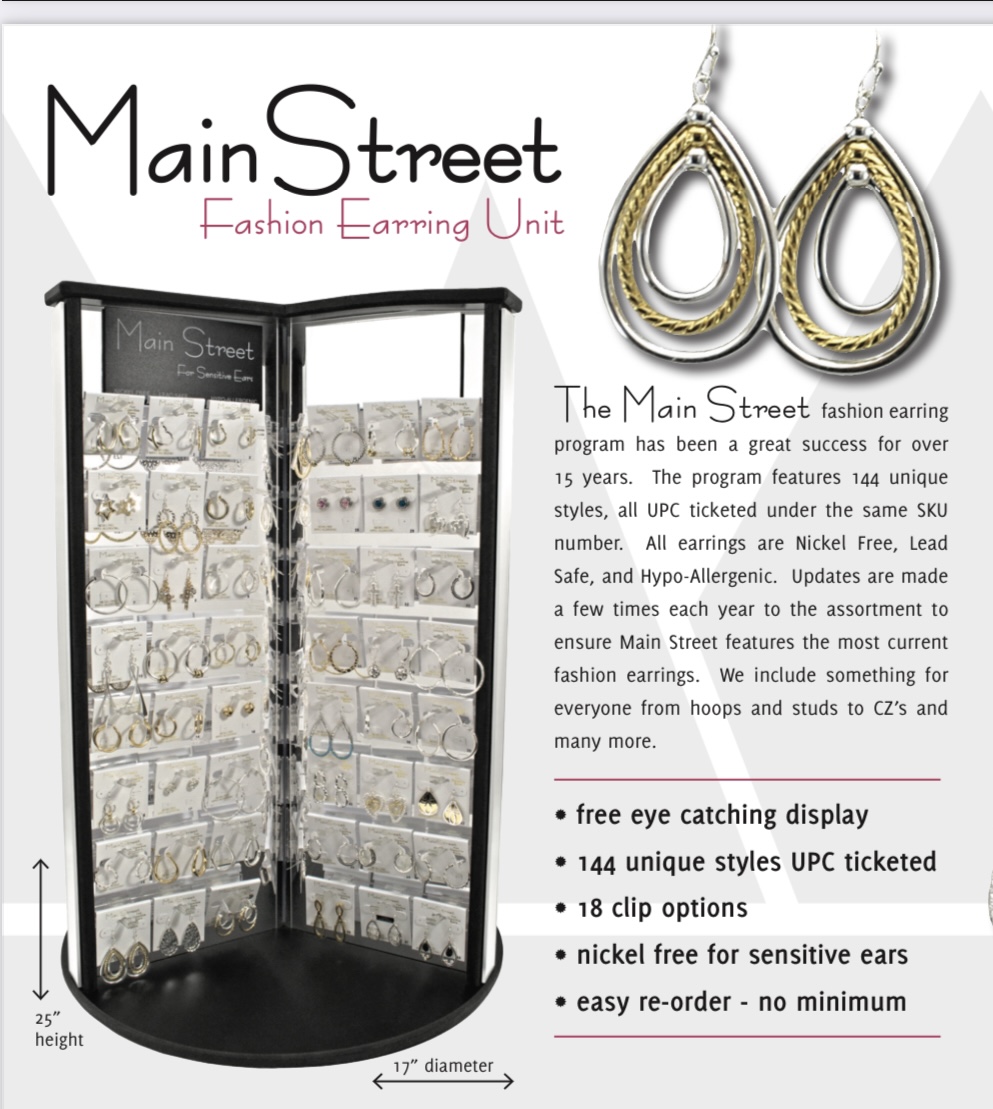 Cell: (414) 699-4884
Email:  jim.marguardt@gmail.com
CORONET - Fine Jewelry, Handbags, Scarves, Rings, Hair products, Readers & Watches
MAIN STREET EARRINGS A top selling nickel& lead free, safe fashion earring program
R.S. COVENANT- Fashion Rings & Jewelry Program. " You simply won't find a better ring for less."
OUTSIDE THE BOX -  Interchangeable badge reels & more, Haute Scrub hats, Lanyards, ID Badge Holders, Masks, Displays..........
O'BRIEN, TERRY
Sidelines-USA
70366 219th Street
Dassel,  MN    55325
Phone:  (763) 267-2373
Fax:  (888) 648-8638
Email:  terry@SidelinesUSA.com
Website:  sidelinesusa.com
WILD WEST SHIRT COMPANY - Apparel-Wearable art inspired by Nature-Shirts, hats, signs, key chains, stickers.
SITO SHADES– Accessories – Fashion Styles, Plant-based frames, sustainable packaging. Sunglasses made from the earth for shooting Stars.
OTIS SHADES – Accessories – Premium eyewear from naturally sourced, eco-friendly, distortion free and scratch-resistant
LAYDAY TOWELS – Resort – 100% Cotton packable outdoor towels. 100% free of Microfiber plastics.
REED, DIANA & BAYLEE
Diana & Baylee
10315 Main Street
Richmond, IL 60071
Office: (616) 446-2592
Email:  dianaandbaylee@gmail.com
PAPILLON -  Missy-Contemporary Dresses, Tops, Sweaters & Jackets XS-XXL
EFFIE'S HEART- Retro-Romantic Dresses & Skirts XS-XL Certain Styles Come 1X-4X
ELIETIAN - Quality Basics, One Size,
Leggings / Tanks / Bras
Product Categories: Dresses / Contemporary / Outerwear / Sportswear
Price: Popular / Moderate
Size: Misses / Plus Sizes
ROSENBERG, EVAN
 Rosenberg & Associates
10301 Bren Road West, Orange #364
Minnetonka, MN 55343
(612) 343-3221 or (800) 869-1030
*Cell (612)961-2876
* FAX (612) 339-6762
Email:  evan@drosenbergassoc.com

L HAMRICK - Coordinates, Separates, Dresses, Pants & Skirts at Affordable Prices
SOUTHERN LADY -Coordinates, Separates, Dresses, Pants & Skirts at Affordable Prices
N' TOUCH-Contemporary Coordinates, Separates, Pants& Skirts at Affordable Prices
LINKS- Coordinates, Separates, Dresses, Pants & Skirts at Affordable Prices
(Price: Popular, Sizes: Missy, Petite, & Plus)
seven forty two - Contemporary Tops & Affordable Prices
MULTIPLES- Contemporary Tops, Jackets & Sweaters (Sportswear)
SLIMSATIONS- Contemporary Bottoms with Slimming Tummy Panel
SUNDAY- Contemporary sportswear with FLAIR
FASHION CAGE / CREATIONS - Novelty Top, sweaters, cardigans & dresses
(Size: Missy & Plus, Price: Popular to Moderate)
LAURA HLAVAC – Contemporary Knitwear Athleisure Wear
d-a-s-h - Affordable Novelty Bottoms & Tops (Linens, Twills, Satins & Travel Fabrics)
ORIGAMI- Novelty Contemporary Cardigans, Vests & Tops (Size: Missy & Plus)
CYRUS- Contemporary Novelty Sweaters (Price: Popular, Size: Missy)
ROYAL HANDICRAFTS / PALLIA  Novelty Cardigans, Tops, & Jackets
STYLE-RITE- USA Made  - Tops, Cardigans, & Bottoms
Categories: Sportswear, Contemporary, Dresses, Retailer Supplies
Price: Popular to Moderate
Sizes: Misses, Petites, Plus
SCHREINER, NOLA
Nola Schreiner, Inc.
10301 Bren Road West, Orange #372
Minnetonka, MN 55343
(952) 767-0806
* Fax (952) 767-0807
*Cell (952) 790-2750
Email: nolasshowroom@comcast.net
CHARLIE B-Charlie B has it ALL! Great Styles, Great Fit, Great Fabrics, & Great Prices!
Categories:  Sportswear, Denim, Outerwear
Pricing:  Moderate
Sizes: Misses & Plus
SEITZ, CAROL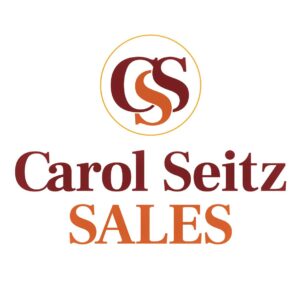 2151 Kay Marie Road
Green Bay, WI  54311
Cell:  (262) 914-1153
Email: css@carolseitzsales.com
MAGIC SCARF- Apparel, shawls, wraps, totes, scarves
PEEPERS- Reading Glasses & Sunglasses
95 & SUNNY- Hand Painted Crystal Nail Files
FRESH CUT PAPER- Pop Up Floral Bouquets
SUNIES – Eco Friendly Sandals
OZONE SOCKS- Fun Socks
PICTURA- Screen Cleaning Cloths & Emery Boards
SERANTONI, JOSEPH

9501 Monticello
Evanston, IL  60203
* Fax (224) 251-8996
*Cell (773) 257-3098
Email: serantonijoe@gmail.com
LULU-B Colorful Comfy Clothing
SPX Dresses and Sportswear
LULU- B Activewear
LULU- B Jeans with "Bling"
VARIATIONS  Sweaters & Jackets
CHERISHH Made in Italy
Categories:  Sportswear, Denim, Outerwear
Pricing:  Moderate
Sizes: Misses & Plus
STENSHOL, LYNN
1037 E 23rd Avenue
North Kansas City, MO  64116
*Cell (816) 550-3877
* FAX (816) 471-7897
Email:  lstenshol@linkcity.org
Website:  www.GEORGEVINE.com


GEORGE VINE ASSOCIATES
Women's Apparel
Categories:  Sportswear, Dresses,
Separates & Outerwear
Pricing:  Off Price
Size:  Misses, Petite & Plus Sizes
TANGEN, PHIL
Phoenix Footwear
831 Long Road
Glenview,  IL  60025
Phone:  (847) 370 3186
Email:  ptangen@phxg.com
LOSCABOS - Cute Shoes at an
Affordable Price Point
PENDLETON- Rain and Duck Boots
TROTTERS- Comfort Casual Footwear
SOFTWALKS- Contemporary Comfort Footwear
THOMPSON, CINDY
CT SALES
213 Seminole Road
Janesville, WI  53545
* Cell (608) 290-9120
Email: thatboutique54@hotmail.com
OH MY GAUZE 
Best year 'round cotton gauze! Lots of Styles & Colors! Get's repeat customers. Most Asked for Gauze Line in the USA!
3 POTATO
Artistic Multicolored Patterns in Unique Styles
SU PLACER
Hand Batik Tees & Dresses
C's T's
Hand Painted Sweatshirts / Lots of Colors
STERLING STYLES
 Art to Wear in colorful patterns One Size!

Categories: Sportswear, Dresses, Accessories
Price: Popular-Moderate
Size: Missy, Plus
TIGER, JIM
HORN, MALLORY
Tiger-Midwest Associates
2400 E Devon Ave Suite #245
Des Plaines, IL 60018
Office: 312-527-1575
Fax: 312-527-1596
Cell: 312.953.0039
Email: Showroom@TigerMidwest.com
Website: www.tigermidwest.com
COLOR ME COTTON- 100% domestic-Made in LA. Known for fluid designs, natural fibers and a dazzling array of colors. Updated Sportswear & Dresses, Sized XS-XXL
ITS Simpli Zen - Casual  Sportswear Collection / Natural , sustainable fabrics, centered around comfort. High quality, ease of care. Designer formally of Tribal / Neon buddha. Sister line to Esqualo. Sized XS-XXL
BLUEBERRY DENIM - Novelty Pull on denim
STITCH@NEEDLE - Beautiful Cashmere & Cotton Sweaters
KOMIL - Casually elegant clothing for women featuring jackets, tunics, dresses, and tops in rich textured fabrics and contemporary prints.
pete - Contemporary  Sportswear & Dresses. Made in American, Knits that feel amazing on, easy to wear from the day into the evening Sizes XS-XL
TROUBLE AT THE MILL (T.A.T.M.) Sister Brand to pete. Made in LA. For a woman who is not defined by age. Knits-crochet, supimo jersey, French terry and rib fabric. Trendy yet comfortable Sized XS-XL
CRYSTAL Fashions Updated Sportswear & Dress Collection. Manufactured in Montreal, moderate price point, full collection line of tops, bottoms & jackets Sized XS-XL, Plus Sizing 1x, 2x, 3x
STEPHANIE (Division of CRYSTAL Fashions)- Moderate Missy Sportswear Made in Montreal. Solid, Print Tops & Bottoms  Immediate Available
WENDYLANE JEWELRY
FEIGES, STEVEN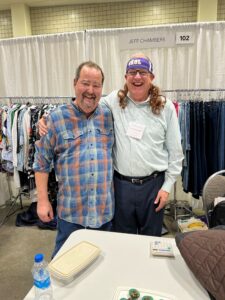 Steven Feiges's Family
C/O Jennifer Benito
1625 Mission Cliff Drive
San Diego, CA  82016
Email: jenniferjbenito@gmail.com
Cell:  619.823.2381
Sending our thoughts and prayers
to the Feiges Family.
Steven passed away peacefully
1:15 am Friday December 16, 2022.
There was a private family burial on December 24, 2022
Know he still had his senses of humor
and joyful loving spirit during his last days.
Steven Winter Feiges was recognized
January 1, 2023,
in the Star Tribune Obituaries
Donations in his honor could be given to the
Park Nicollet Foundation
or the American Cancer Society
Steven will be missed.
His sister Jennifer Benito and family
would love to hear from you,
call, send a card or email.